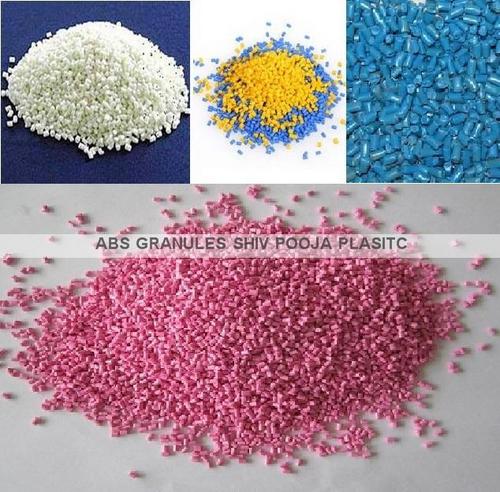 ABS PLASTIC DANA
Product Description
We have carved a distinct position in this domain by manufacturing and supplying best quality ABS Plastic Dana. Manufactured using optimum quality material, these products have high rigidity, optimum impact resistance even at low temperature. Our offered plastic dana have optimum insulation properties and high dimensional stability. Owing to its optimum paint ability, these granules are widely used in various industrial applications. These plastic dana has optimum processing windows which helps in easy processing. Available in various colors ABS Plastic Dana offered by us is used in manufacturing:
Instruments

Dusters

Panels wheel covers

Connectors

Other Details:

We manufacture recycled ABS Granules:

- Density: 1.02 to 1.21 g / cm3
- Glass transition temperature: 90 to 102 Degree C
- Gamma radiation resistance: Good
- UV light resistance: Poor
- Max. Continuous service temperature: 86 to 89 Degree C
- Min. continuous service temperature: 60 to 80 Degree C
- Sterilization resistance (Repeated): Poor
- Thermal insulation (Thermal conductivity): 0.13 to 0.19 W / m.k
Limitations:
- Poor weathering resistance Ordinary grades burn once the flame is removed
- Scratches easily
- Poor solvent resistance particularly aromatic, ketones and esters
- Can suffer from stress cracking in the presence of some greases.
Applications:
- Automotive / transportation
- Instrument panels
- Pillar trim
- Dashboard components
- Door liners and handles
- Wheel Cap's
- Automobile parts
- Radiator Grills
- Air-Con Grills
- Gifts Articles
- Pen Industry
- Seat backs
- Seat belt components
- Spoilers
- Wheel trim
- Rear light housings
Key performances:
- High quality aesthetics (color, glass...)
- Good process ability (high flow)
- Heat resistance