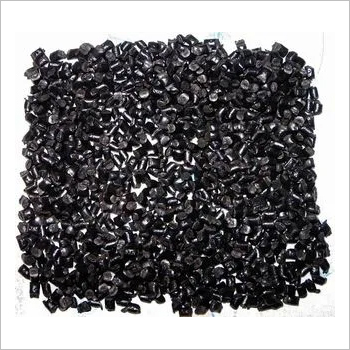 ABS Black Granules
Product Description
Owing to our dedicated efforts towards quality, we have emerged as one of the prominent manufacturers and suppliers of ABS Black Granules. Our team of diligent employees processes these granules from latest techniques so that any kind of impurity can be avoided. These acrylonitrile butadiene styrene granules are well-checked on varied parameters to ensure the quality by our expert quality controllers. The offered ABS Black Granules are widely used to make:

Electronic parts
Home appliances
Automobile parts
Vacuum cleaners body
Other details:

We are engaged in manufacturing ABS Black Granules (acrylonitrile butadiene styrene), which find application in numerous engineering thermoplastics. These ABS Granules are formed by the polymerization of styrene along with acrylonitrile onto thermoplastic rubber.



SHIV POOJA PLASTIC

Mr. Rohtash Bagoriya

Mobile : +91-9999600107 / 09650086179 / 09136611110

ABS Plastic Raw Material. We manufacture quality ABS (acrylonitrile butadiene styrene.) It has high thermal stability, impact resistance and is available in many colors. It is mainly used in manufacturing instruments, dusters, panels wheel covers, connectors and other spare parts. Our product is used mainly by automobile industry





Reprocessed black ABS granules :




We are one of the most successful organizations in producing ABS, (Acrylonitrile Butadiene Styrene). It has thermal stability, impact resistance and it is available in a variety of different colors. These can be used in:Instruments clusters and panels - Wheel covers - Radiator grilles




- Lamp-housings - Satellite dish antennas - TV back-plates - Switches ,etc




- Cosmetics parts




- Ventilation and air-conditioning parts




- Pipes




- Fittings




We produce ABS black as follows